Ultimate telegram price bot for your token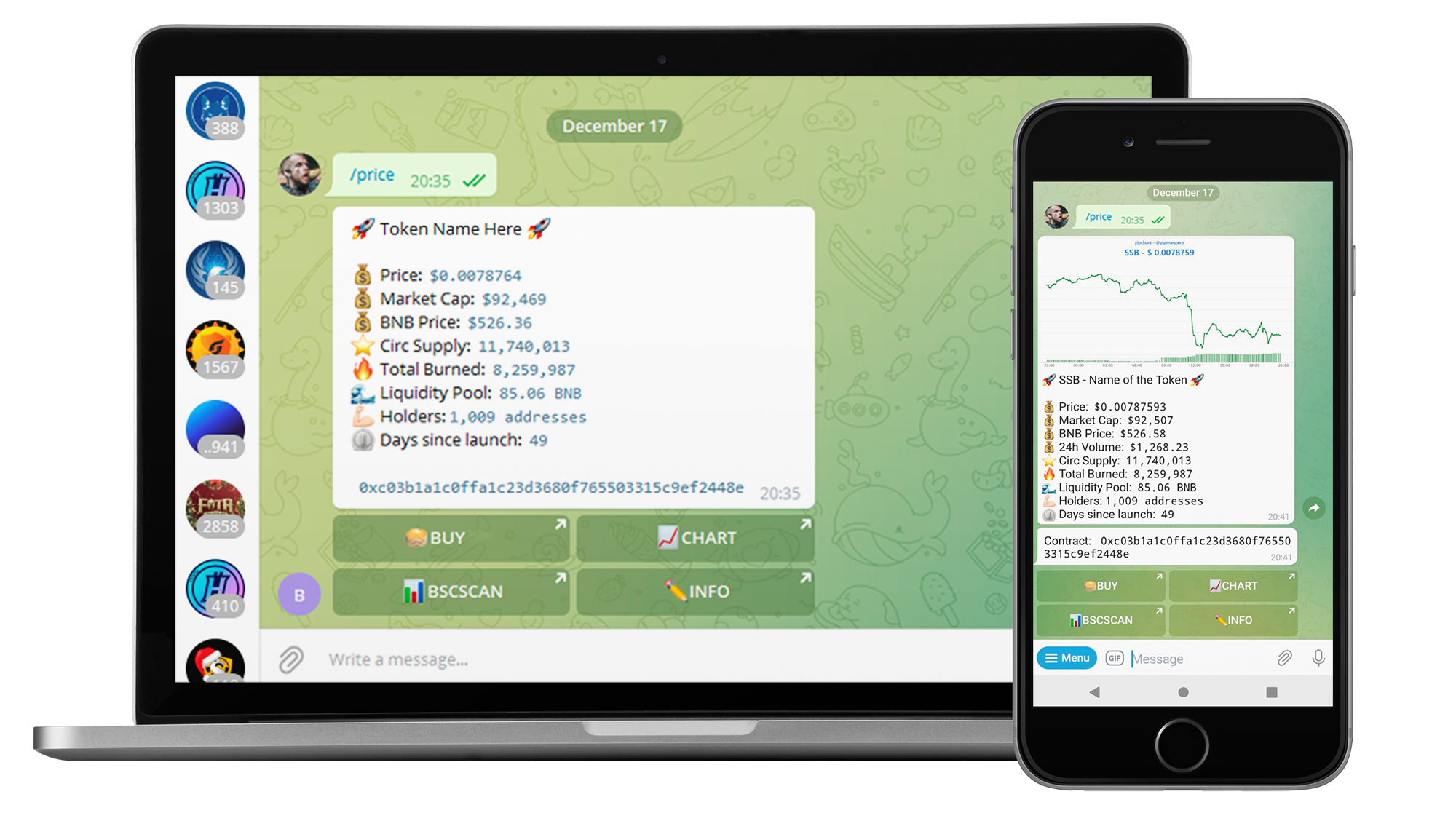 We offer 3 types of packages. Choose between clean, complete and premium, see below
This is our starter pack, a clean, simple and straightforward version.
With it you'll be able to see the price and market cap of the token with an auto delete function if you wish, keeping the chat clean. And most importantly, no advertising!
This is our complete information pack in a beautiful bot to keep your investors informed. It is between the clean package and the premium package.
This is our exclusive and most complete option. With a unique chart you will impress your investors and it will be an amazing addition to your telegram group.